Industry Partners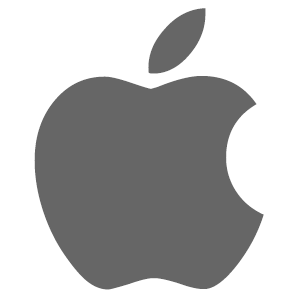 Apple Inc. is an American multinational corporation that designs and sells consumer electronics, computer software, and personal computers. The company's best-known hardware products are the Macintosh line of computers, the iPod, the iPhone and the iPad. Its software includes the Mac OS X operating system ; the iTunes media browser; the iLife suite of multimedia and creativity software; the iWork suite of productivity software; Aperture, a professional photography package; Final Cut Studio, a suite of professional audio and film-industry software products; Logic Studio, a suite of music production tools; the Safari web browser; and iOS , a mobile operating system.
As of July 2011, Apple has 357 retail stores in ten countries, and an online store . It is the largest publicly traded company in the world by market capitalization, overtopping ExxonMobil by some $60 billion, as well as the largest technology company in the world by revenue and profit, worth more than Google and Microsoft combined. As of September 24, 2011, the company had 60,400 permanent full-time employees and 2,900 temporary full-time employees worldwide. ] Apple's worldwide annual sales totaled $65.23 billion, growing to $108.249 billion in 2011.

Google Android is a Linux -based operating system for mobile devices such as smartphones and tablet computers. It is developed by the Open Handset Alliance led by Google. Google purchased the initial developer of the software, Android Inc., in 2005. The unveiling of the Android distribution in 2007 was announced with the founding of the Open Handset Alliance, a consortium of over 86 hardware, software, and telecommunication companies, devoted to advancing open standards for mobile devices. Google releases the Android code as open-source, under the Apache License . The Android Open Source Project (AOSP) is tasked with the maintenance and further development of Android.

Sonim Technologies Inc. is an American company headquartered in San Mateo, California, USA, which manufactures rugged cell phones, VoIP applications and provides hosted services. Sonim currently employees over 150 people worldwide, across 15 locations including Bangalore, India; London, the United Kingdom; Stockholm, Sweden; and Madrid , Spain.

Nokia Corporation is a Finnish multinational communications corporation that is headquartered in Keilaniemi, Espoo. Nokia manufactures mobile electronic devices, mostly mobile telephones and other devices related to communications, and in converging Internet and communications industries, with over 132,000 employees in 120 countries, sales in more than 150 countries and global annual revenue of over €42 billion and operating profit of €2 billion as of 2010. It was the world's largest manufacturer of mobile phones in 2011, with global device market share of 23% in the second quarter. [3] Nokia's estimated share of the converged mobile device market was 31% in the fourth quarter, compared with 38% in the third quarter of 2010. Nokia produces mobile devices for every major market segment and protocol, including GSM, CDMA , and W-CDMA ( UMTS ). Nokia offers Internet services such as applications, games, music, maps, media and messaging through its Ovi platform. Nokia's joint venture with Siemens, Nokia Siemens Networks produces telecommunications network equipment, solutions and services. [4] Nokia also provides free-of-charge digital map information and navigation services through its wholly owned subsidiary Navteq.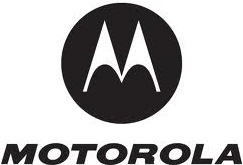 Motorola, Inc. is an American multinational telecommunications company based in Schaumburg, Illinois, which was eventually divided into two independent public companies, Motorola Mobility and Motorola Solutions on January 4, 2011. Motorola Solutions is generally considered to be the direct successor to Motorola, Inc., as the reorganization was structured with Motorola Mobility being spun off. Motorola designed and sold wireless network infrastructure equipment such as cellular transmission base stations and signal amplifiers. Motorola's home and broadcast network products included set-top boxes, digital video recorders, and network equipment used to enable video broadcasting, computer telephony, and high-definition television. Its business and government customers consisted mainly of wireless voice and broadband systems (used to build private networks), and, public safety communications systems like Astro and Dimetra. These businesses (except for set-top boxes and cable modems ) are now part of Motorola Solutions.

Qualcomm is an American global telecommunication corporation that designs, manufactures and markets digital wireless telecommunications products and services based on its code division multiple accesses (CDMA) technology and other technologies. Qualcomm is headquartered in San Diego, CA, USA. The company operates through four segments: Qualcomm CDMA Technologies (QCT); Qualcomm Technology Licensing (QTL); Qualcomm Wireless & Internet (QWI), and Qualcomm Strategic Initiatives (QSI).

LG Corp is the second-largest South Korean conglomerate company following Samsung , and it is headquartered in the LG Twin Towers in Yeouido-dong, Yeongdeungpo-gu , Seoul. LG produces electronics, chemicals, and telecommunications products and operates subsidiaries like LG Electronics, LG Display, LG Telecom and LG Chem in over 80 countries.